Today's post come from Ariel Allison Lawhon, author of
eye of the god
.
She writes, reads, and lives in

Texas with her husband and four young sons.
She co-directs the
nationwide online book club
She Reads
, and is slowly learning to think like a reader and enjoy her books in every stage.
She Reads and Novel Matters have come together as sister blogs - building a bridge between readers and writers to form a creative community around the love of books.
~

"That's What I love about reading: one tiny thing will interest you in a book, and that tiny thing will lead you on to another book, and

another bit there will lead you on to a third book. It's geometrically progressive - all with no end in sight, and for no other reason than sheer enjoyment."

~The Guernsey Literary and Potato Peel Pie Society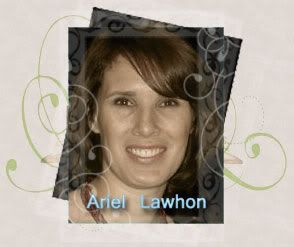 Reading fiction gives us pleasure. We wouldn't do it otherwise. Think about the countless hours you've spent between the pages of a novel. Your bookshelf, your library card, and your night stand are all evidence of a love affair with the written word.
So why do many of us also write fiction? For the same reason, I believe. We enjoy it. Our hard drives are littered with chunks of narrative. Notebooks filled with story ideas. The blinking cursor beckons us to come and create.
Readers and writers are not so different then. We're bound by a love of books. We enjoy stories and characters and prose. We connect over paper and ink.
I am reminded of Eric Liddell's line in Chariots of Fire, "I believe God made me for a purpose...and when I run I feel His pleasure."
We could just as easily say, "When I read I feel His pleasure."
Or:
"When I write I feel His pleasure."
Deriving pleasure from creation is something that God modeled for us in the first few chapters of Genesis. The way He worked and then called it "good" at the end of each day. He was proud of what He did even though it was unfinished. God didn't wait for the reviews to come in after the project was complete. He found his joy in the act of creating. The messiness of it. The way it lumped together, incomplete until the sixth day.
God did the very thing we do when we sit in front of a computer. He created. And because we are made in His image, we create as well. I marvel at the way He enjoyed the process. And I am ashamed that I'm ever looking to being done with my novels, instead of embracing them as I wrestle and revise. That's where my joy and purpose should be found.
So when was the last time you truly enjoyed the writing process? Not the final draft or getting published or the favorable reviews, but the down-in-the-trenches act of firing out words like a gatling gun? Because that is when we connect with our readers. When we enjoy our writing, it passes through to them on a level we can neither tap into nor control. It's a meeting of the minds – an emotional connection that allows us to understand one another. Readers are smart. They know if we've enjoyed our work. They can feel it. And they respond to it when we do.
So our challenge is to maintain our joy in the act of writing. At the end of each day's work, we need to declare it good. Let's think like our readers and find pleasure the book we're crafting. Because if we don't enjoy it, they won't either.