Please welcome Ariel Allison Lawhon from our sister blog SheReads. She's talking Word of Mouth as a marketing phenomenon. It's a wonderful post, and it kicks off a week of talking about the other side of marketing - not the author breaking her back to promote (and that happens), rather organic marketing that springs up spontaneously. Welcome to Marketing Week!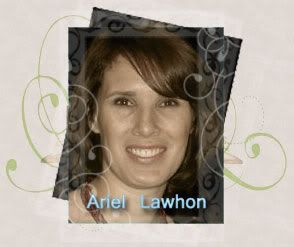 Word of mouth sells fiction. We know that. It's
drummed into us at marketing workshops and writer's conferences. Some statistics go so far as to say that 80% of novels are sold on word of mouth alone. Yet no one seems to really know what that means or how to utilize it.
Does a well-orchestrated blog tour equal word of mouth?
A marketing campaign?
Can it be organized, duplicated, or harnessed?
May I suggest that true word of mouth is far more elusive and organic? It is spontaneous. And it leaps from the chest of a reader when they close the book and realize they were moved, as novelist and Rhodes Scholar Christopher Morley so aptly puts it:
"There is no mistaking a real book when one meets it. It is like falling in love, and like that colossal adventure it is an experience of great social import. Even
as the tranced swain, the book-lover yearns to tell others of his bliss. He writes letters about it, adds it to the postscript of all manner of communications, intrudes it into telephone messages, and insists on his friends writing down the title of the find. Like the simple-hearted betrothed, once certain of his conquest, "I want you to love her, too!"
Word of mouth, I believe, originates with one foot in the author's world and one in the reader's. They are equal participants in the phenomenon (which should come as good news to all us writers slaving away in the spare bedroom with stale coffee and a second-hand PC). For instance, the most talked about novel in the last two years is undoubtedly Kathryn Stockett's, The Help. While most people know of her instant success, few are aware that before landing an agent, much less a publisher, she worked with an independent editor for over a decade. Kathryn Stockett did her part, enduring the "grueling" process that spanned five years and "I-don't-know-how-many-drafts" until The Help was perfected. That degree of dedication to the craft and to the characters bleeds onto the pages of her novel. And it got people talking.
I borrowed The Help from my sister while snowed-in over Christmas and read it in two days. The moment roads were clear, I went to the bookstore and bought a copy for myself. Since then, I have recommended it countless times, all the while displaying that besotted expression Mr. Morley describes above. (Can we have a moment of silence for that chocolate pie? Best revenge ever.) And I am only one of countless readers that responded with such enthusiasm. In a recent interview, Amy Einhorn, publisher of The Help, had this to say about the role readers have played in the novel's success:
"It's been incredible how well the book is doing, thanks in big part to the hand-selling of booksellers, and the word-of-mouth recommendations from readers. It's nice to see that at the end of the day, with all the marketing bells and whistles that we all try, this is what it all comes back to."
The argument can certainly be made that advertising, promotion, and marketing thrust a book into the public eye, creating a bigger mouth, of sorts. However, the only thing that can explain the long-term success of certain novels are the love-struck readers who buy copies for friends and talk about it every chance they get. And while we as authors can not control marketing budgets, reviews, or publicity, we can control the quality of our work.
Honestly, it makes me a little uncomfortable to think about how long Kathryn Stockett spent writing her debut novel. I have to wonder if I'm willing to, as Anne Lamott says, "Commit to my characters and capturing each one's voice and truth, instead of committing to a finished novel." Will I invest five years in a story that may never see publication? That sort of dedication is difficult to muster in today's publishing climate. Yet when I ponder the books on my shelf – the ones that truly moved me – and I learn the stories of angst-filled writers crafting them over long periods of time, I realize that I love those books because the authors did as well. Loved them enough to slave over them.
And that leaves me with two questions.
As a reader what novels got your mouth moving? Why?
And:
As a writer, are you willing to spend years – and possibly invest in outside editorial help – to
create a novel that will inspire similar devotion in your future readers?