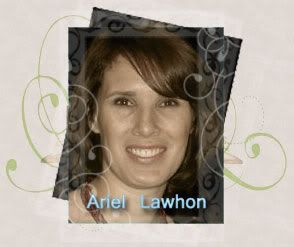 During the last few weeks I've been privy to several robust conversations concerning the role of Christian storytellers. At the heart of these debates is always the question of what we allow our characters to experience, and the responsibility writers of faith have in redeeming them.

Last Wednesday, Bonnie wrote in her post Transformation and Redemption in Story, "…redemption isn't what we think it is. It's better than that. It is a state of being that allows us to experience our fully aliveness. People don't want to transform into churchgoers, they want to transform into wholly alive human beings with the courage to face difficult, even impossible odds…"

How often do we rush to redeem our characters? To make them into "churchgoers" as Bonnie phrased it. As authors (and readers) I wonder if we are so obsessed with seeing good come from bad that we sacrifice the terrifying and honest process that creates redemption.

Frederick Buechner gives a glimpse of that transformation in his book Wishful Thinking:

"Of the seven deadly sins, anger is possibly the most fun. To lick your wounds, to smack your lips over grievances long past, to roll over your tongue the prospect of bitter confrontations still to come, to savor to the last toothsome morsel both the pain you are given and the pain you are giving back—in many ways it is a feast fit for a king. The chief drawback is that what you are wolfing down is yourself. The skeleton at the feast is you."

I wonder what that would look like if applied to a character? What courage a writer must show to allow their Hero to savor his anger! And how deliciously uncomfortable for the reader to witness that self-cannibalism. Oh but what a revelation for every person who touches a novel like that!

So what about that responsibility of the Christian writer? Must we connect each dot and hold the hand of our reader as we lead them toward that redemptive revelation? Explain it with flow charts and the four spiritual laws? Isn't that what "religious fiction" is supposed to do?

Frederick Buechner didn't think so and neither do I. This from a lecture he gave to a Book of the Month Club:

"Maybe it's all utterly meaningless. Maybe it's all unutterably meaningful. If you want to know which, pay attention to what it means to be truly human in a world that half the time we're in love with and half the time scares the hell out of us. Any fiction that helps us pay attention to that is religious fiction. The unexpected sound of your name on somebody's lips. The good dream. The strange coincidence. The moment that brings tears to your eyes. The person who brings life to your life. Even the smallest events hold the greatest clues." (emphasis mine)

That, I believe, is the responsibility of a novelist. Not to guarantee redemption, but to tell the truth. To show what it means to be "truly human." Consequences and all.

Question for you: as writers do you find yourself tempted to redeem all of your characters? Or are you willing to let them fall for the greater good?