I couldn't stop looking at the blue foil.
One glance at the back cover copy told me all I needed to know about the story. It was a sappy romance, and that meant that I would not like this book. So I put it back, bought my basket-full of stuff, and went home.
And thought about the book with the beautiful blue foil.
Any surprise that I later went back after it? Or that I did not like the story? But that hardly mattered; I'm a sucker for a pretty face.
I bought
Dust
by Arthur Slade, in part because of its cover, the haunting image of a child exhaling butterflies. The story was everything that child made me hope it would be.
I read
Snow Child
by Eowyn Ivey on the Facebook advice of John Blase, but also
because of the child hiding behind the aspen in the snow. Another beautiful story.
The Ordering of Love
insisted I own the graceful
portrait of the author herself that graces its cover.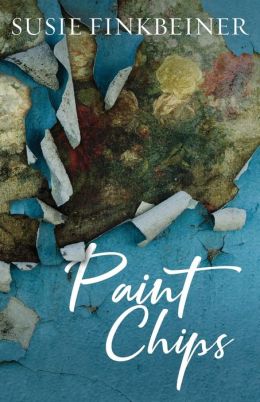 I've loved the covers of my friends books here on Novel Matters. I love the soft, tender creepiness of
Talking to the Dead
by Bonnie Grove, the beautiful colors of Patti's Garden Gate series - which she photographed herself! I was delighted to see the beautiful amber cover on Latayne's soon-to-be blockbuster,
Discovering the Lost City of Sodom
. The watercolor grass-field of Debbie's
Raising
Rain.
The beautiful
dancer on my own
To Dance In the Desert
. And of course, the covers for Sharon's novels, three of which I was honored to design myself.
And Susie Finkbeiner's
Paint Chips
, with its rose petals and aqua blue.
On my to-read-one-day list are several that called me from across the room with beautiful colors, striking images. Among them are
Makeda
by Randall Robinson, and of course - get ready for the blue -
Indigo
by Catherine McKinley.
What book covers have called to you? Please provide links so we can see them ourselves.
We love to see what you like to read.