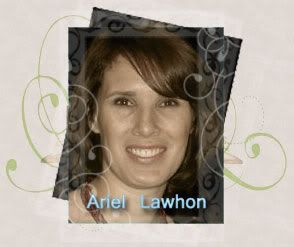 This post comes to us from Ariel Allison - the wordsmith behind our sister blog,
"She Reads."
The message in

red

at the end comes from us.



On Friday Katy Popa wrote a genius post for She Reads that at first had me choking on my coffee and then left me paranoid that she'd hi-jacked my webcam and had a ring-side seat to my creative process - sans the cat, she lives outside. If you've not read it yet, do so immediately. I'll wait.
Ah, welcome back.
Told you it was good.
South American catnip
.
El Capitan
. I'm still chuckling.

Here's the thing about Katy's post that resonated with me, and what I'd like to pull from today: creating anything, be it a novel or crème brulee or a song, is hard work.

And I suspect it's the reason why so many of us spend the majority of our time
talking
about writing instead of tapping out prose during the embryonic moments of our day. So in an effort at full disclosure, I have a "really ugly truth" of my own to share:
That's me writing at 5:00 a.m. It ain't pretty, folks.

The cover charge for my participation in this mystery called Art is paid in the commodity of sleep. It costs me every day. It's hard to get up, as my husband says, at the "butt-crack of dawn." But the alternative is no easier. Not for me during this season of life:
["The Many Faces of Distraction"]
[/caption]
A friend recently wrote that "
it is easier to consume than create
." And he's right. It's easier to soak in a well-crafted story than persist through a first, second, or twenty-third draft in effort to spin that perfect yarn. It's easier to lick crème brulee from a spoon than to stand over the ramekin with a pastry torch, browning the sugar just so. Far easier to hear a song than spend hours in the studio recording, mixing, and mastering a single. This is true of any art form. Drinking in is easier than pouring out. (I would add that it's also far easier to
critique
than create, but that's another post.) It is easier to sleep in.

For Katy it meant a night of lost sleep in order to fulfill her blogging commitment. For me it means getting up far earlier than I consider healthy or decent. It means peeling myself from between the sheets when my alarm blasts out its shrill reminder:
create
,
create
,
create
.

It is so much harder to create than to merely consume. But the rewards. Oh those rewards, like cracking that thin layer of caramelized sugar, they are sweet.

Tell me friends - so I know I'm not alone - how you pick up the tab for the grueling honor of creating?


Since this is February, we authors at Novel Matters must jump in here for a teensy Valentines message for you, dear reader:





Mwah!





And because we are so glad you've all stopped by, we want to send one of you a bar of Green & Black's fair trade Chocolate. (Of course it's fair trade. We love you too much to support injustice in your name.)



Here's what you must do to win: In the comments, when you answer the question Ariel asked at the end of her post, if you phrase your answer in the form of a haiku, we will enter your name in the hat.

You know what a haiku is, right?


Three short rhymeless lines
The writer mustn't stress out
This game should be fun




And once again,



Mwah!