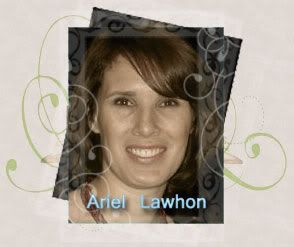 Lately I've been thinking about fear as it relates to
fiction
: both the writing and the reading. A
note showed up in my inbox two weeks ago from a
woman who wanted to know how She Reads could recommend a novel that wasn't published in the Christian marketplace (this month's selection, THE VIOLETS OF MARCH by Sarah Jio). She was appalled that the author (a Christian) chose to take
her work to the general market, appalled that there is mild language in the story, appalled that it has steamy content. It bothered this woman to no end that we would put our stamp of approval on a book that depicted the ugliness of human behavior. How could we encourage readers to "be entertained by sin?" She ended her note by saying that she would not read this novel, that she would encourage every Christian she knows to avoid it, and she prays that God will forgive us for what we have done. First I laughed. Then I groaned. Then I closed my e-mail and wandered away. I eventually responded (a post for another day) as graciously as I could. The truth is this woman has never read the book. She does not understand the power of story. She is afraid. I get that. What I don't understand is why we as believers nurture this kind of fear
in ourselves and in our readers. Why we seek out only those books that are safe. Or, in many cases, why we write them. (All the while, I might add, touting the merits of Lewis and his unsafe Lion)

About twenty years ago my father handed me a novel by an old Scottish storyteller named George MacDonald. In the years since I've collected many of his books. He reminds me of my father (the blue eyes and the wild beard and the high Scottish nose), now dead eight years. MacDonald posed a question in his novel that has stayed with me since that first reading:
"Do you love your faith so little that you have never battled a single fear lest your faith should not be true?"
Do we love our faith so little? As readers? As writers?

"Where there are no doubts, no questions, no perplexities, there can be no growth into the regions where he would have us walk," MacDonald goes on to say. Fear is not unique to readers it seems, but writers as well - particularly those of faith. Fear that if we tell our stories with unflinching courage they won't get published. Fear that if we use strong language we will offend a reader. Fear of telling the truth. Fear of asking hard questions that we can't answer.
Better to play it safe, right? Take the easy route? Slap a bonnet on it?
Writing honest fiction is a messy job. Flannery O'Conner says in her classic, Mystery and Manners:
"The fact is that the materials of the fiction writer are the humblest. Fiction is about everything human and we are made out of dust, and if you scorn getting yourself dusty, then you shouldn't try to write fiction. It's not a grand enough job for you."
I wonder what would happen if every writer of faith battled her "doubts, questions, and perplexities" right there on the page? Would we not produce fiction that is brave and true and terrifying? Flannery O'Conner did this very thing on her deathbed, as she wrote PARKER'S BACK, the story of a man tattooed on every part of his body except his back. In reality it is her story of questioning God's sovereignty as she died of lupus. We see her surrender in the character of Parker, a man who first stands barefoot before a burning tree profaning the name of God (hello symbolism!) to a man who has a picture of Jesus tattooed on his back. Painful,
dirty, human stuff right there. Terribly unsafe.
The world needs us to take our fear by the horns and wrestle it to the ground. Take Sarah Jio for example. She had the courage to tell her story in the wild and unsafe way it deserved. And because she did not pull her punches she later got an email from a reader who ended an emotional affair with an old boyfriend after finishing THE VIOLETS OF MARCH. This woman didn't want to live with the same regrets and heartbreak as one of the characters in the novel. Would she have felt so compelled had she not witnessed that "ugliness of human behavior" on the page in front of her? I doubt it very much
My question for you today: as writers of faith what are you afraid of? And will you have the courage to battle that fear in story form? We very much need you to.