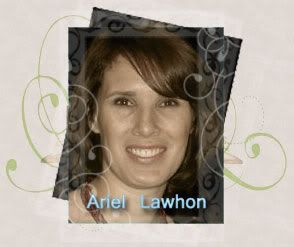 Five years ago I stumbled across an article in
The New York Post
and I
knew
, after reading nothing but the title, that I had a novel on my hands. Sort of like I knew my husband was the one. Not just a, "Hey, you're kinda cute," feeling but rather "This is going to be a long-term relationship" certainty.

But. There were issues.

The story didn't love me back.

As a matter of fact it has a mind of its own. And the main character? Well, she's a real piece of work. I don't technically
like
her. Sure she's a fascinating literary specimen, but I won't invite her over for tea any time soon. Mostly she sits in her corner booth, leering at me. Smoking like damp wood and
daring
me to tell her story. Her name is Stella. She makes me itch.

And that's where I've been, on and off, for the last five years. Poking this novel with a stick. Starting to write and then abandoning the draft, instinctively knowing that I'm off target.

So last month, after eulogizing my third attempt (read NaNoWriMo fail), I went back to my premise – that seed of an idea that keeps me committed to this novel – and I started asking, "What if?"

(Had I read John Truby's book,
The Anatomy of Story
, years ago I would have started with that step.)

I filled up four notebook pages, front and back, with "What if" questions. And then, about the time my hand started to cramp, something fell onto the page.Almost as if my pen spit the idea out by itself. I stood back and blinked at it for a moment.

What if this is more than a murder mystery? What if this is a novel about the secrets women keep?
My synapses began to fire. Two additional characters that have lingered around the periphery stepped into the light, shook my hand, and took their places at that corner booth (Stella was none too pleased but I don't care. She made room). And I understood how these three women are connected, to each other and to the story itself.

And there it was. That hum I've been chasing around the page for years. A sort of mental purr.

I say all of this for two reasons:
First, a good story can't be forced. I am convinced, now more than ever, that a novel-in-progress is like a great marriage or a fine wine: it gets better with time.

Second, when you find The One – that story that makes your heart pound – don't start writing immediately. Give yourself a chance to find the hum. And if your novel doesn't love you back, perhaps begin by asking, "What if?"