Our second Audience with an Agent contest is underway. This is your opportunity to have your manuscript read by Janet Grant -- one of the premier agents in the industry -- of
Books & Such Literary Agency
.
We will accept manuscripts until April 15. Please go to our
Promotions
page and carefully follow the guidelines. We look forward to reading your submission
~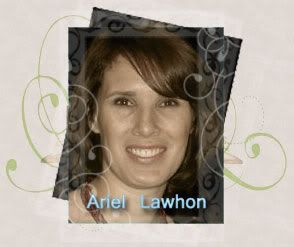 "What's it about?"
That is the first question we ask at She Reads when a novel is submitted for consideration. And depending on the answer, can be the last. The premise often determines whether we request a copy for review. Because if that most basic of ideas doesn't draw us in, why read the book?
Mark Twain once said that, "
I've made an observation over the last eight months, while perusing countless novels: many authors build their novels around a worn-out premise (perhaps the first idea that comes to them?). Let's consider some of the premises that get presented to the She Reads committee most often:
A rogue FBI agent must find a nuclear detonator before the world is blown to bits. (The idea of a "high concept" novel is inextricably linked to nuclear devastation in the minds of many writers. They want the story to matter to a large number of people and the easiest way to do that is to put mankind in danger. But are there other cultural, moral, or spiritual dilemmas that would have the same effect? Me thinks so.)
A young Amish woman leaves her cloistered community and finds true love in the big city. (The desire for a life of simplicity and reverence is understandable in our fast paced society. We want the world to slow down. And we want our spiritual lives to have greater preeminence. Is there a way our characters can acquire those things without retreating to Pennsylvania?)
A young woman leaves the big city and returns to her home town to face the ghosts of her past. (At the moment, this is the most common premise we see in Christian fiction. The urge to explore our past and extract meaning from it is important to many novelists. Are there other ways to do this? Certainly. But for now, this seems to be the path of least resistance.)
Now, there is nothing wrong with any of these ideas. But there is nothing original either. They've been done ad nauseam. And when we ask readers to spend days between the covers of a novel, we ought to offer them something unique. Something unexpected.
It is interesting to note that all of the premises above are favorites with first time authors. And it is possible to do them well, as evidenced by the February pick for She Reads, Just Between You and Me by Jenny B. Jones – about a young woman who returns to a small town to conquer her fears. When a common premise is put in the hands of a craftsman, amazing things can still result. But only if the author is willing to leap that extra hurdle.
It is certainly true that there is nothing new under the sun. And if you were speaking to my mother, she would go as far as to say that there is only One story. His story. And we spend our lives retelling it. So it begs the question, are we telling the same stories over and over? Or are we telling the only story in a fresh way?
As both a reader and a writer, it is satisfying to find those gems, the stories that catch, and hold, my attention. Here are four that stood out amongst the submissions and went on to be featured titles for She Reads:
~ A wealthy college student transcribes the diary of a young woman killed during the Salem witch trials. (The Shape of Mercy by Susan Meissner)
~Three lives spin out of control after a young girl abruptly disappears from a small Texas town. (Daisy Chain by Mary DeMuth)
~A young widow camps out on her living room floor unwashed, unkempt, and unable to sleep because her dead husband keeps talking to her. (Talking to the Dead by Bonnie Grove)
~A tormented photo journalist returns to an AIDS ridden African country to
redeem himself after witnessing unspeakable atrocity. (Scared by Tom Davis)
We sat up. We paid attention. And we invested our time getting to know the lives portrayed in those novels. That is the power of an original premise.
However, an idea alone does not a great novel make. We all know that. Execution, characters, plot, dialogue and prose all matter a great deal. And to create a bolt of literary lightning, they must be present in equal measure. But that spark of energy – a great premise – must light up a reader's mind first.
~
What about you? What premises caught your attention and lured you between the pages of a novel? Are there any ideas that you're tired of seeing rehashed? And, if you're feeling brave, share the premise for your WIP - we'd love to hear it!